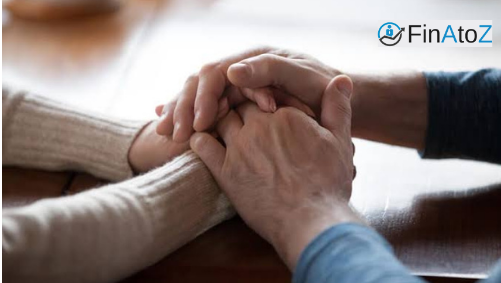 Second wave of covid has impacted us as a society much more than the first wave. So much so that every one of us knows someone who has got impacted. However, we found many who have no clue what to do next when faced with an unfortunate event during these challenging times. The below article is an attempt to brief a few steps that one can take to get the details about finances.
1. First, check with his/her employer if there are any dues pending such as Provident Fund, insurance policies provided by the company, outstanding payments from the company etc.
2. Then, try to gain access to his/her bank account(s).  The Bank account(s) will be linked to a mobile number or an email address. Having knowledge of the relevant email address/ mobile number linked to the bank account(s) shall ease the process of gaining access. Joint account(s) are the easiest to gain access in case of the non-availability of the bank account holder.
Suppose the deceased individual had no joint accounts, no appointed nominees to their bank account(s), no registered will, and if his/her family members do not have access to the account details/ login credentials, then the process to claim his/her money would take longer as the bank would require a succession certificate, which you must obtain from the district judge.
(https://districts.ecourts.gov.in/sites/default/files/jcj%20rajamwrkshop1.pdf)
3. Upon gaining access to the deceased individual's bank account, prioritize claiming his/her financial assets. i.e., mutual fund investments. For mutual fund investments, family members can obtain the relevant details from consolidated mutual fund statements which are available at Camsonline.com.
The statements can be accessed on CAMS by providing the registered mail ID of the deceased individual. (https://new.camsonline.com/Investors/Statements/Consolidated-Account-Statement).  Details of other Mutual Funds/ Shares may be available in the deceased individual's mailbox if any emails were received from NSDL-CAS@nsdl.co.in.
4. Upon assembling the data of the deceased individual's assets, you can check his/her liabilities by logging in at https://www.cibil.com/ and downloading a free credit report which will notify if there is any outstanding on credit cards or loans.
5. The family of the deceased must check with his/her financial advisor, if he/she had invested in any other financial assets. Family members must also check with banks and insurance companies if there are any insurance policies under the name of the deceased or under any of the family members' name. By logging in to the income tax account of the deceased, you can verify if there is any information missing in collating the data of assets and liabilities.
6. Furthermore, you can even take the help of experts via registering on -bit.ly/salaah-public which is an initiative from Network FP to help & guide Covid-19 affected families on money matters such as filing insurance claims, settling health insurance claims with the insurance company, knowing the way forward after losing a bread earner, organizing financial documents, knowing how to invest insurance proceeds, and receiving monthly cash flows efficiently.
There are other good initiatives like Covid Widows Help (https://covidwidows.in/), which help women who have lost their partners in these difficult times find a job, develop essential skills, and receive career counselling.
 We hope anyone who has lost someone close and wants to help their family will find the above steps useful to guide them. 
blog comments powered by

Disqus