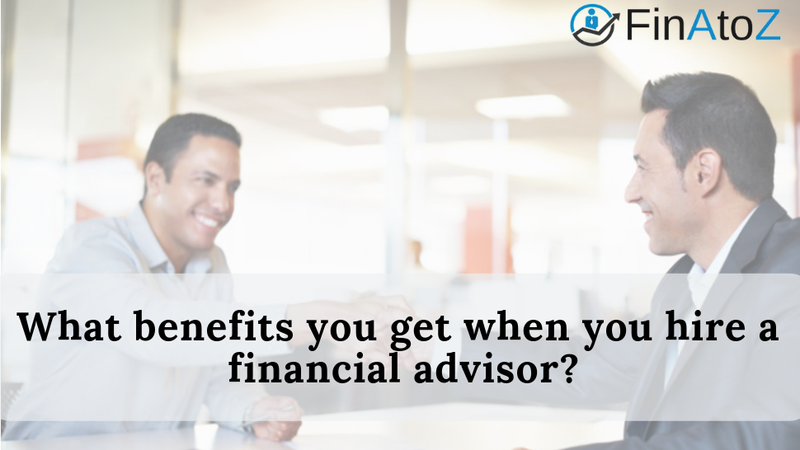 Many of us feel that we can handle our finances on our own and really don't see much value which can be added by taking the services of a financial advisor. In this article let us consider is it really so? 
Let's understand this thing with an example:
Mr Ranveer Chawla, 35, is a Bangalore based-IT professional having two kids., and a working spouse. Ranveer invests his money on his own by analyzing funds through Value research, and multiple other different free tools which are available on the internet. He is also able to diversify his portfolio by allocating his money in different asset classes. Every weekend he spends his 2-3 hours for managing the investments.
Now Let's see what he is missing and how a financial advisor can add value to his portfolio and overall finances:
Firstly, a financial advisor will enable Mr Ranveer to spend his weekend time with his family. And he needs to review his financial plan and portfolio on a six-monthly basis or as need be since his financial advisor is checking his things for him. 
Secondly, an advisor will leverage paid tools to evaluate the mutual funds to gain insights which are not readily available using free tools. For ex: evaluating all large-cap funds and checking whether the chosen fund is within the top quartile of large-cap funds or not, helps one to know when to change his funds. Also, it is instrumental in analysing debt mutual funds. Let us understand this more by an event which has happened recently. 
Example of recent news of IL&FS:-

The case is related to Motilal Oswal ultrashort fund. 10% of this fund was holding the paper of IL&FS and the company made its first default on 21st June 2018. However, it took some time for the NAV of the fund to go down, as the maturity of the IL&FS paper was after two months when the full impact will be accounted by the debt mutual fund. As expected, NAV of this plunged down by -6.14% on 7th September, and the investors had the window of approx 2 months to come out of this fund. But how many of us who invested in this fund or some other fund, which had IL&FS exposure, exited from their debt fund in a timely fashion.
Thirdly, your advisor attends financial industry leading national conferences like networkFp, MorningStar to keep himself updated about the happenings of the financial market. Attending such conferences and conference calls by fund managers enables an advisor to know what's happening on the ground and take suitable actions. 

For example,  in Jan 2019 small caps have corrected by 35%. Financial advisors are busy making changes in their client's portfolio and doing STP in small caps, while the retail investor is still worrying about Ind-Pak Border tensions and upcoming elections.

Fourthly, it is not all about managing investments and portfolios. Your advisor takes a holistic approach to your personal finances and prepares a financial plan customized to your situation.  
A Financial advisor will let you know about how much you need to save for your various goals and will do the asset allocation according to the maturity of your goals.
she will calculate your insurance needs and will make you aware of different insurance options – Term Plan, Health Insurance, Super Top-up.
she will educate you about different investment avenue and how those avenues can add value to your portfolio. Like- Peer2Peer Lending, PMS (Portfolio Management Services) and AIF (Alternative Investment Funds).
Last but not least,  behavioural coaching is the most important advantage one gets when he/she hires an advisor. The most common bias a Financial Advisor faces is Loss aversion bias- Many people attach much more weight to losses than to equivalent gains. While they might not look at a 10% gain in equity as anything extraordinary, the same amount of loss will shake them so much that they want to exit in a hurry. The best financial advisors can keep their clients' fears and emotions in check by offering steady, fact-based advice and reassurance when the markets get shaky or crazy.
If you want to learn on your own by doing your own mistakes, then you should continue to invest on your own. However, we believe, that hiring an experienced advisor who has seen the boom and bust phases of the market pays much more in the long run to handle your finances. 
blog comments powered by

Disqus