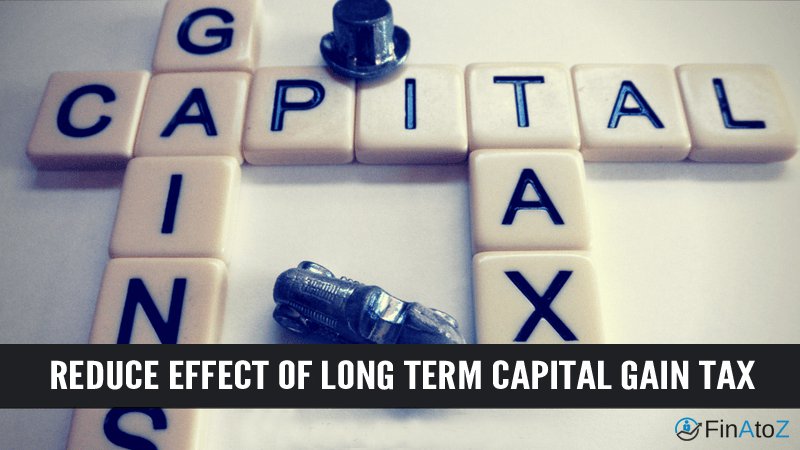 In personal finance, one of the biggest announcements in the Union Budget 2018-19 was the reintroduction of Long-term Capital Gains Tax that would see investors paying 10% tax on the gains made by selling shares even after holding them for more than a year.
For more details on how long-term capital gains will be calculated, please refer to this article.
In this article lets us have a look at the various options available to a long-term investor to best handle this new reality of LTCG.
Option1: Need to replan your savings plan
We do savings to achieve our long-term goals like child education and retirement. And this requires to create a financial plan and estimate the expected long-term returns. Since now the expected long-term returns will reduce by 10%, one has to increase the amount of investments to reach the earlier goal amount. This means we should increase our SIPs by approx. 10% to nullify the effect of 10% tax on LTCG.
Option2: Choose the right investment
With the imposition of 10%, LTCG tax one should not believe that she should not invest in equities now. As compared to other asset classes like gold, debt and real estate, 10% tax on long-term equities is still the least of all asset classes. So, we strongly suggest that one should choose equity mutual funds for achieving the long-term goals. However, you should select the right type of mutual funds. For example, with the introduction of Dividend distribution tax, it is advisable to go for Growth option in Mutual funds, instead of Dividend option. Also, one should track the markets for the launch of new products from mutual funds which will be more tax efficient.
Option3: Partial withdrawals of fund to maximise 1Lakh exemption in LTCG
Since, Rs 1 lakh of Long-term gains are tax-free every year, at the end of every year, we can actually sell investments that would generate that many returns and immediately repurchase them. Though it may look a bit trivial, this can effectively save you Rs 10,000 every year. Hence, on a periodic basis, one should take advantage of the given exemption.
This also means that the closed-ended funds and ELSS will not have this flexibility of selling units pertaining to 1 lakh capital gains every year. However, this exercise of selling units corresponding to 1lakh gains can be done for ELSS once, in every 3yrs.
To summarise, long-term investments in equity markets is still the best way to achieve the long-term goals. However, one needs to be more diligent and has to take some periodic actions to make the best out of the given scenario. Also, there is a case to increase the monthly investments towards your long-term goals to achieve them.
blog comments powered by

Disqus