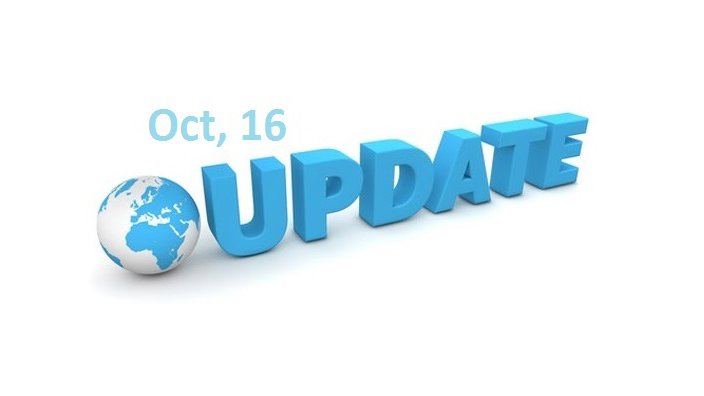 This month FTM gave a complete sell signal from Equities. As a result we have reduced your equity exposure to near zero in the Growth-FTM portfolio. Our decision to move a major part of your portfolio into equities during Jan-Mar of this year gave us handsome returns. As a result, your investments have grown by more than 20% annualized so far. However, this relentless market move since last six months has resulted into high equity valuations. On the other hand, fundamentals have not improved to that extent.
Global risks are also on the rise. Some of them are:
1. Outcome of US elections – Due in Nov
2. Rise of Interest Rate in the US – Meeting due in Dec
3. Heightened tensions between India and Pakistan
However, there is a 50% chance that markets may continue to rise due to easy liquidity conditions globally. Such kind of up move from these levels are only going to increase the risk of investing into equity. This may also bring the equity markets worldwide into a bubble like situation waiting to burst anytime.
Hence, we have a view that our decision to move your risky equity allocation to debt will pay us rich dividend in the medium to long term.
We will wait patiently for the global events to pan out before deciding to move your money to equity again.
MACRO-ECONOMIC TRENDS :
Kindly refer to the below graphs for a summary of major macro-economic parameters and their respective trends: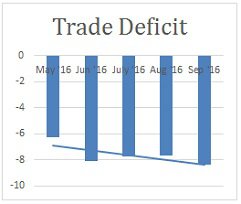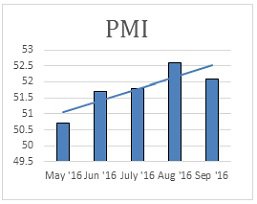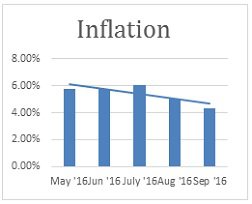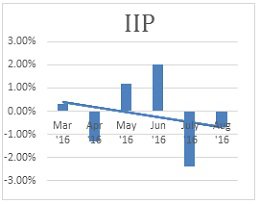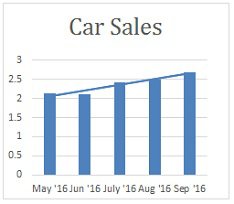 SENSEX VALUATION TREND :
The markets are overvalued right now as the current P/E is higher than the historical average P/E values.

*As on 6th Sep 2016; historical data of Sensex and Nifty Mid Cap 100 is of last 10 years.




CORPORATE EARNINGS TREND :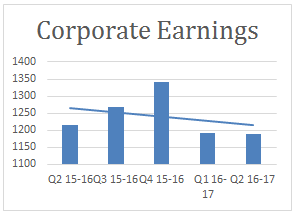 Chart above shows that corporate earnings have not started increasing yet or increasing at a slower pace.
MARKET OUTLOOK AND CURRENT DECISION AS PER FTM :
Most of the asset classes remained volatile in the month of September :
1. Bonds – Bond yield moved down by 4.2 basis points which resulted in a slight positive performance of G-Sec funds in the month.

2. Gold – Prices of Gold increased by 0.78 % in the month of Sep 2016.
3. Equity – Sensex dropped by 1.96% in the month of Sep.
CURRENT ZONE AS PER FTM:

Returns comparison of FTM with Sensex over 1 year period :

This is a high outperformance as compared to Sensex. We were able to save most of your portfolio downside during last one year thus enabling a positive investment experience for you.
CHANGES MADE TO YOUR PORTFOLIO LAST MONTH :
We made the following changes to your portfolio during the month of Sep & Oct:
1. Existing Investment – We have switched all your earlier investments which are in Equity into Debt asset class.
2. Exposure in Mid & Small cap – We continue to have zero exposure towards Mid Cap & Small Cap Funds in your portfolio.
3. SIP Investment – As mentioned earlier, Equity valuation is expensive and is placed in the Red Zone as per the FTM. Hence, we have reduced the exposure of equity from 40% to 10% in your monthly SIPs starting Sep. Remaining 70% will be invested in Debt and 20% in Gold.
4. Lump sum Investment – We are taking 10% of the new money into Gold and the rest 90% in Debt funds.
Invest right, Invest consistently & Invest for long term horizon. Happy Investing!